product description
Even the most sturdy nuts and bolts work!
The nut separator kit is manufactured with hardened steel chisel and large drive screw for maximum efficiency and durability.
Polished mirror, exquisite workmanship. For rusted nuts, you can use these tools to cut them off and solve difficult problems.
The kit includes 4 different tool sizes to help you with all the problems you might encounter in your life. Professional heavy duty 4-piece nut separator 9 - 27mm. This is a heavy-duty nut separator for safe disassembly that corrodes or damages the nut without damaging the bolt threads.
The hardened steel chisel is driven by large bolts of 9-12mm, 12-16mm, 16-22mm and 22-27mm.
This set of 4 nut separators ensures that you have the right tools for your job.
Suitable for machinery, steel workers and DIY use.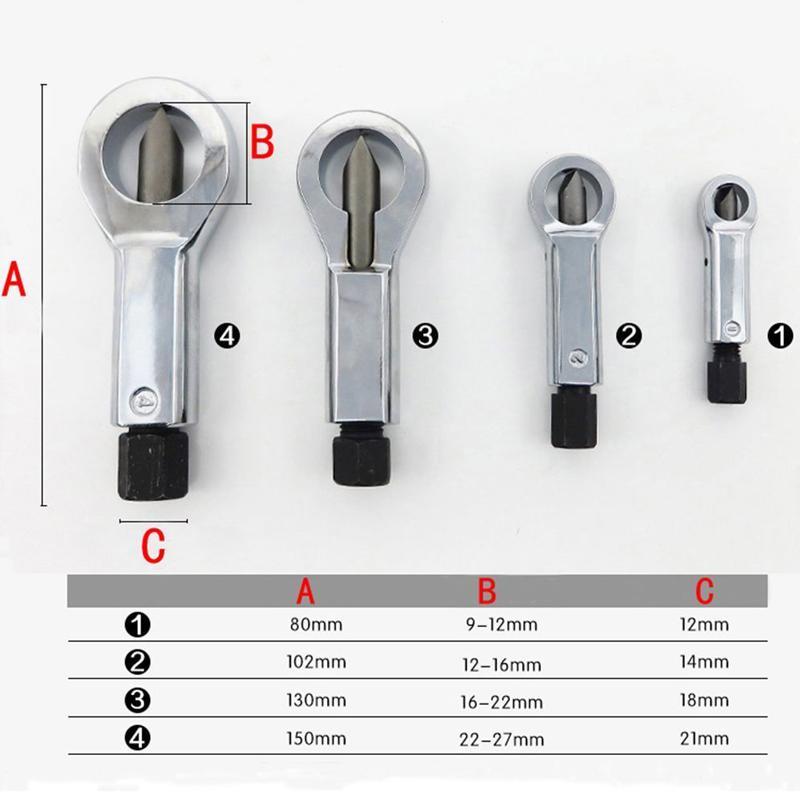 specification
4-piece nut distributor
Color: silver
Material: bearing steel, chrome vanadium steel
Specifications:
9-12mm
12-16mm
16-22mm
22-27mm
Package Included:
1 4-piece nut split
Only the contents of the above package, other products are not included.
Note: Light shots and different displays may cause the colors of the items in the picture to be slightly different from the actual colors. The measurement tolerance is +/- 1-3 cm.